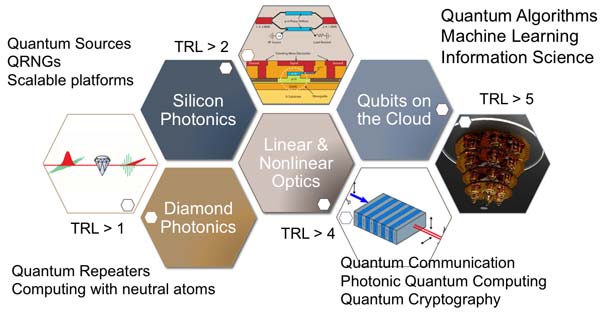 Fig: Research Technology Platforms

Quantum technology is an emerging field of physics and engineering, which relies on the principles of quantum physics. It is about creating practical applications—such as quantum computing, quantum sensors, quantum cryptography, quantum simulation, quantum metrology and quantum imaging—based on properties of quantum mechanics, especially quantum entanglement, quantum superposition and quantum tunnelling.
Centre for Quantum Information, Communication and Computing is an Interdisciplinary Research Centre located in Indian Institute of Technology, Madras. The Center of Excellence has distinguished scholars from diverse disciplines and backgrounds, such as the Department of Physics, Electrical Engineering and Computer Science.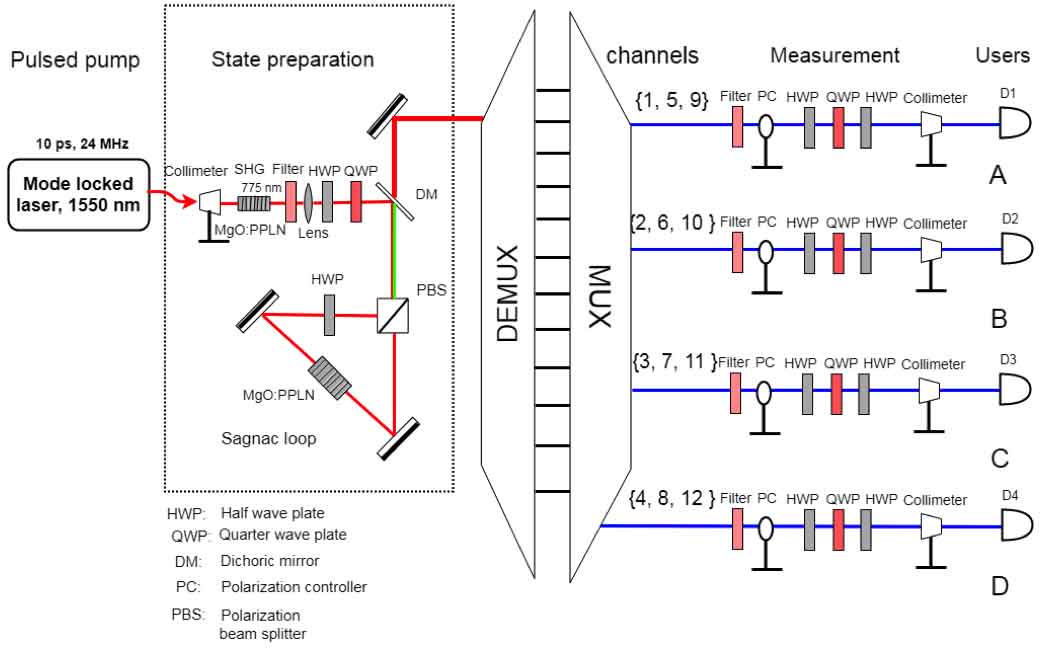 Quantum Key Distribution

Secure communication networks

Quantum Sensors
Quantum Computing

Cluster state computing
Machine learning

Post Quantum Cryptography
Quantum Error Correction
Quantum Communication
Quantum Algorithms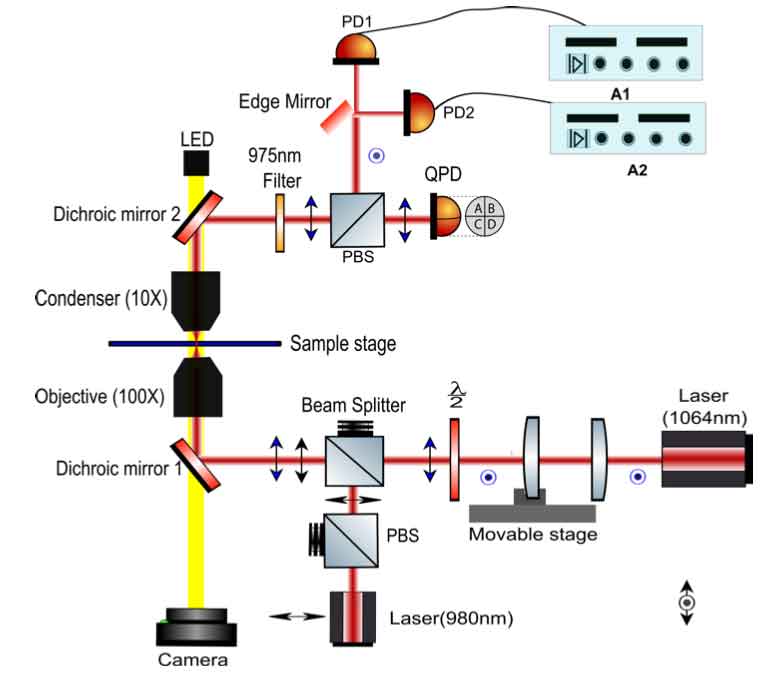 Fig: Optical trap for NV diamond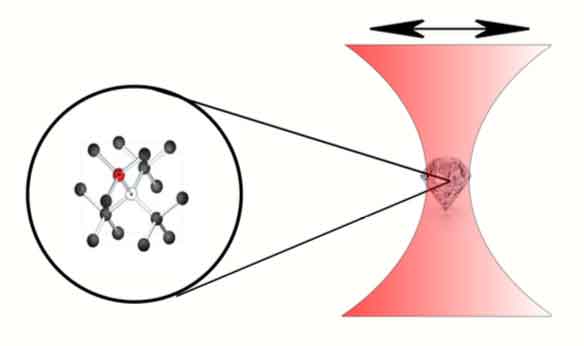 Fig: Optical trap for NV diamond 
Leadership in building quantum systems

Quantum Communication Networks
Quantum Information and Computing
Quantum Sensors for Metrology

Human Resource Development (20-30 persons per year)

Postdocs
Doctoral Students
Master's Students
Workshops and Training Programs

National Mission Quantum Technology & Applications

8000 cr (1B euro) over 5 years